A Greater Cincinnati judge has granted a temporary restraining order that calls for downtown's homeless camps to be closed.
Hamilton County Common Pleas Court Judge Robert Ruehlman granted the restraining order on Monday afternoon after Prosecutor Joe…
Read More
In a CNBC article, self-made millionaire David Bach explained that: "Buying a home is the escalator to wealth in America. Homeownership can also help you retire early, that is, if you pay your mortgage off." Bach suggests that homebuyers should, "Take out a 30-year mortgage, but with the intention of paying it off in 25, 20 or ideally, […]
Read More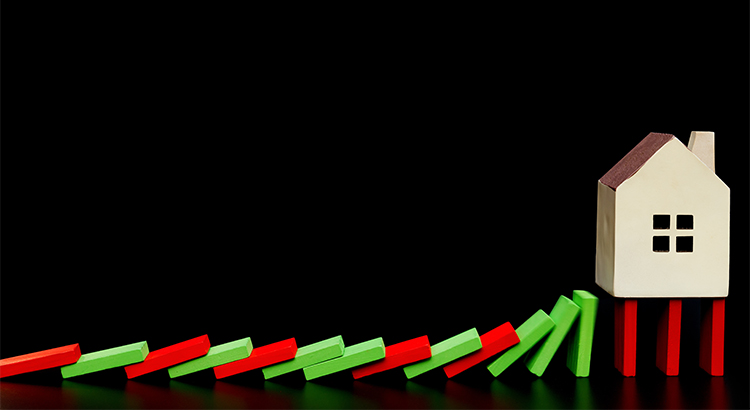 Back in 2005, Federal Reserve Chairman Alan Greenspan described the dramatic increases in residential real estate values as a "froth in housing markets." Greenspan went on to say: "The increase in the prevalence of interest-only loans and the introduction of more-exotic forms of adjustable-rate mortgages are developments of particular concern…some households may be employing these […]
Read More
Whether you are a rookie homebuyer or have gone through the process many times, having a local real estate expert who is well versed in the neighborhood you are looking to move to, as well as the trends of that area, should be your goal while home shopping. One great example of an agent who […]
Read More
The National Association of Realtors (NAR) released the results of their latest Existing Home Sales Report which revealed that home sales declined 0.6% to a seasonally adjusted annual rate of 5.38 million in June from 5.41 million in May, and are 2.2% below a year ago. Some may look at these numbers and think that now is a bad […]
Read More
Some Highlights:
Real estate has outranked stocks/mutual funds, gold, savings accounts/CDs, and bonds as the best long-term investment among Americans for the last 5 years!
The generations agree! Real estate is the best investment!
Generation X leads the way with 37% believing in real estate as the top investment.
Read More
With home prices continuing to appreciate above historic levels, some are concerned that we may be heading for another housing 'boom & bust.' It is important to remember, however, that today's market is quite different than the bubble market of twelve years ago. Here are four key metrics that will explain why: Home Prices Mortgage […]
Read More

A group called the Northern Kentucky Streetcar Committee is exploring ways to get a study funded to extend the route across the Taylor Southgate Bridge and into Newport, a leading member of the organization said Thursday.
The group eventually hopes an extension of the Cincinnati streetcar will wind its way through Newport and Covington, said Ian Budd, a community activist and CEO of ICB, an audiovisual equipment sales business.
The group has been exploring an extension for about 18 months and plans…
Read More